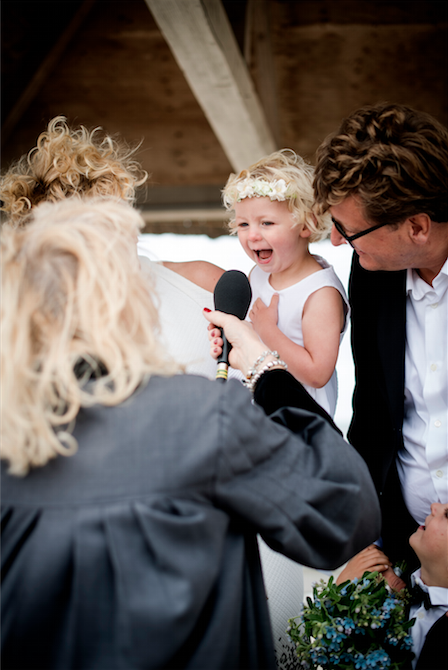 Location & Date | Wijk aan Zee, 2 September & Amsterdam, 3 September 2016
Guests | 22 & 200 people Photographer | Kee and Kee
Once upon a time..
Babette & Allard in wonderland.
It all started with a magical design for the invite by Dutch artist Victor de Bie. Soon we decided that this was the theme for the wedding, with every detail thought through.
Starting the weekend on their favourite beach to become officially husband and wife, followed by an evening wedding-dinner-party in a white canvas gallery space along the canals of Amsterdam.
GETTING MARRIED WITH THE HELP OF LOTTE MEANS TO US
"With the touch of Lotte our wedding became magical!"